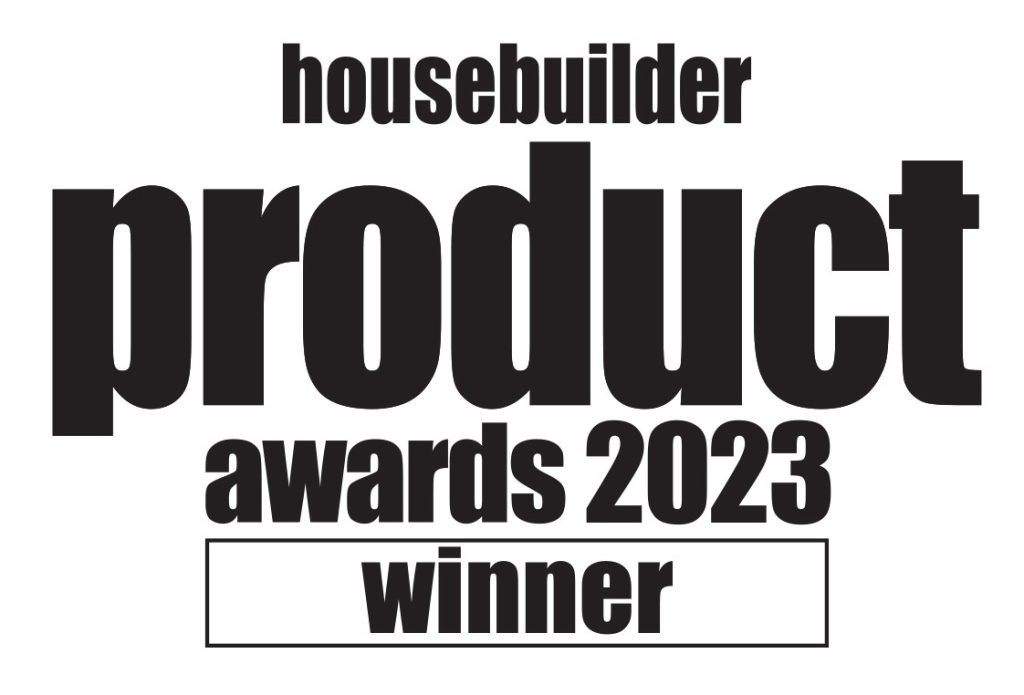 The Housebuilder Awards are the most sought after and prestigious in the industry and we're proud to have retained our Best Internal/Interior Product award.
We're celebrating our downlight integrated with multifunctional plugins (LP110) having won a Housebuilder Product Award for the second time in a row.
The Housebuilder product awards celebrate innovation that offers cost saving, time saving benefits, improves the build quality, supports the sales and marketing of new homes along with making UK homes a safer environment for occupants all whilst putting sustainability first.
For our one downlight with many possibilities to be recognised by our industry as an innovative solution is a huge honour.
Since we won the award in 2022, we have continued to innovate and further cement our vision to light the way towards a smarter and safer way of living. As we continue to find pioneering ways to deliver safer, more desirable homes we hope to develop our connections within the industry with link minded individuals who are as driven as us to reimagine lighting.
Here's how our modular design made the cut and delivered us this amazing, Best Internal/Interior Product, Housebuilder Product Award 2023…
Exceeding expectations.
Streamline interiors and futureproof homes with sleek lighting that integrates, interchangeable functionality. Lumi-Plugin® clears ceiling clutter by 35% and makes ceilings useful and homes desirable, across the UK and soon to be beyond. Creating safer, more beautiful homes that capture potential buyer interest and offer developers space making, lifesaving solutions.
Stylish safety.
Long-lasting safety and protection in the smallest and most stylish package. We integrate fully accredited and fire-rated safety features into lighting to improve how safety is seen and ensured in the home. Absolute protection and adaptability support the creation of safer, more beautiful homes that meet the needs for those living in homes and those building them.
Cutting costs.
Save time, costs and energy per home with prices starting from £19.99 to £99.99 whilst ensuring 100% testing and five-year guarantee. A2Dominion, Housing Developer state that "Installing Lumi-Plugin® has optimised our processes to achieve a faster installation and smooth project completion, all whilst improving ceiling aesthetics and ensuring safety".
Energy efficiency.
Carbon neutral status and 100% recyclable packaging support net zero ambitions. Our combined products have a carbon footprint that's up to 50% smaller and our lighting uses 25% less energy on average, saving on costs while reducing the increasing societal and industry issue of energy usage in housing today.
In the meantime, we are looking forward to attending the private winner's lunch in London, on the 8th of June, but will be enjoying lots of team celebrations locally before then.
Housebuilder Media is the hub for inspiring ideas, innovative solutions and knowledge sharing to make positive improvements to UK housebuilding and we're proud to be affiliated.
Click here to view the Housebuilder Product Award Winners 2023.